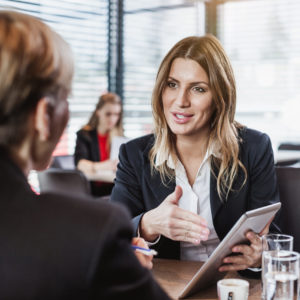 Workshop - Requirements of the introduction of the LkSG for executives (english)
The introduction of the Supply Chain Compliance Obligations Act on January 1, 2023, will result in further compliance requirements for directly and indirectly affected companies. In addition to the company's internal organization and processes, this also affects the external relationship with suppliers and may have an impact on the product and service portfolio.
The aim of this half-day workshop is to provide an overview of the requirements of the Supply Chain Act (LkSG), what the LkSG means for your company organization and how to implement it in your company.
The LkSG
Legal basis and scope
Integration into the company's sustainability strategy
Consequences of violations 
Defined duties of care
Human rights due diligence
Environmental duties and prohibitions
Essential content of the LkSG
Establishment of a risk management system (§ 4 Paragraph 1)
Definition of an internal responsibility (§ 4 Paragraph 3)
Performance of regular risk analyses (§ 5)
Issuance of a policy statement (§ 6 Paragraph 2)
Establishing preventive measures within the company's own business unit (§ 6 Paragraphs 1 and 3 and vis-à-vis direct suppliers (§ 6 Paragraph 4)
Taking corrective action (§ 7 Paragraphs 1 to 3)
Establishment of a complaints procedure (§ 8)
Implementing risk due diligence procedures with indirect suppliers (§ 9); and
Documentation (§ 10 (1)) and reporting (§ 10 (2)).
Impact on the company
Duty or voluntary
Compliance or competitive advantage
Corporate resilience
Tips for practical implementation
Definition of responsibilities
Stakeholder involvement
Use and integration into existing management processes and structures
Process support with IT tools
Creation of an action plan
Target Audience:
Board members
Managing directors
Executives along the supply chains
Employees from purchasing departments
Sustainability officers
Compliance officers
Human rights officers
Price per Person for Open Workshops:
* The maximum number of participants is limited to 12 people.
For English online open workshops, or online/face-to-face workshops in in-house format please contact me directly.